Yesterday was my blog's 3rd birthday. 
THREE YEARS OLD. In Blog world, that's like 107. And make no mistake, it's been 107 years of constant learning.
Nee The Man Ban, my blog started as a daily diary entry, noting the trials and tribulations of a single, 20 year old girl, discovering dating in and out of London for the first time. The blog initially told tales of first dates and awkward encounters, as well as essentially detailing my anti-male quest. I actually started writing after a particularly painful split from a guy who I was convinced was the one. *Inside secret* - I never even met him, and we'd only been texting three months. But, he was muscly, bearded and a Premiership rugby player and so I let him break my cyber heart. 
Part of me can't believe that it has been three years and, thinking about it, the time has really flown by. It feels bizarre to reminisce that three years ago I was spending my summer in Ibiza (scantily clad and draped over either a handsome man or a gin and tonic); my first big girl holiday from my first big girl job. It's like a lifetime has passed since then. I started the blog not a month later, and I still think of it as something I cooked up last week over an mid-afternoon cup of tea.
Another part of me struggles to believe that it has ONLY been three years. The lessons learned and hurdles overcome make it so difficult to believe that I have only been growing, teaching and learning for 36 months. Alas, in journalism, three years is like a week-long work experience placement. Long may the experience continue.
As cliched as it will definitely sound, my blog has changed my life. It shifted my outlook and the way I thought and dealt with just about everything. At first, The Man Ban was purely a portal to express myself and my frustrations through dating.  Looking back now, I hadn't quite gotten a handle on my brutal honesty (one of my most infamous traits), and ended up slut-shaming, criticizing others and having little to no self belief. Eek. But, who are we if we didn't start from somewhere
I can't remember how I discovered feminism. It may well have been through Inspirational Instagram pages, from watching GIRLS literally all the time, through meeting likeminded writers or learning the real-life stories of my readers, but boy am I glad that I did. This isn't (yet another) article telling you why you should ALL be feminists. But it is a little something to tell you that it made me a better and happier person. Feminism helped me discover my passion and taught me to be brave, unafraid and fiercely independent. 
'Woman on Top' was the consequence of weeks of brainstorming. In the end, it was the obvious winner because, well, I AM the Woman on Top. Despite my frequent lack of lusting over the position (cowgirl ain't my fave), I am a woman, and I am on top. Of the world, of men, of my sexuality - you name it, I'm straddling it.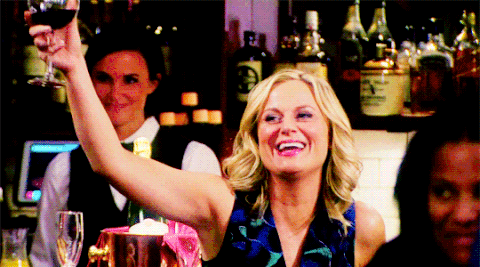 I feel slightly overwhelmed that my baby and I have made it this far together. Only my most loyal readers will remember the brief period over Christmas 2015/16 when I decided to give up on the blog. The reason behind the sudden halt (albeit sickening to admit) was because a goddamn BOY told me he didn't like it. Yeah, now you understand how much I've changed? There is no man in this world who could tell me what I can or can't do nowadays. (No joke - ask my boyfriend or father what it's like to tell me to bring a coat because it's cold outside. Y'all better believe I'm going to freeze my stubborn ass off before doing as they say.) 
There's no feeling quite like receiving a compliment on something you work your ass off for. Particularly from a total stranger. Huge thanks, as always, to my friends, family and followers. To my daily readers, die-hard supporters and of course, to my now three-year-old blog. Thanks for being the best conversation starter, diary, motivator, dream-starter, friend-maker, listener, hobby and career. 
Please reload